Here are some of the BEST ANDROID APPS 2022 that matter in 2022! Check the Best Apps for 2022 below!
Hey! This article has listed a bunch of great apps that are perfect for 2022. 2021 was the year where We all were kept in our house because of this pandemic but when it comes to Android apps there have been a lot of apps that have gone viral and some of the best apps 2022 have been listed here.
These apps can help you to skip ads, improve your productivity, and show off your smartphone with various kinds of animations. So let's dive into the best apps for 2022.
Best Android Apps 2022
Below are some of the apes whose functionality is worthed millions but available for free*. The list of Best Android Apps for 2022.
1. Colourize Images – 1st Best Android App 2022
This app can fill colours into Black and white photography. This App has been reviewed by 11 thousand people & has a 4 Star rating. This Size of this app is just 8Mb's that shows the talent of their developer. Completely easy to use.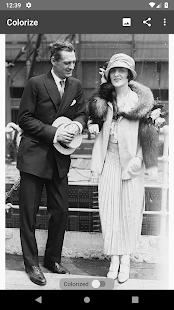 Feature of Colourize Images App 2022
Colourize Images is an automatic Machine Learning based service to colourize black and white, grayscale, or night vision photos
effortlessly colourizing images, this is a decent app in terms of machine learning
2. Pika Charging Show
Pika CS is an app that gives a cool look to the phone while charging. It shows some of the cool charging animations. This app has more than 100s of pre-designed templates that you could use to make your phone super unique.
Features of Pika App for 2022
charging animation is automatically (After connecting to the charging cable) displayed
designed to make the picture smooth without frame drops!
---
---
3. DroidCam – Android App 2022
Droid Cam app helps you to use your phone's camera as WEbcam, which sounds cool! I used this app a couple of times to test it and was surprised, it won my heart! This is an extraordinary app with such a small file size: 3.7MB. Using this application can increase the webcam picture quality. Also Check out: Best Camera Apps Android 2022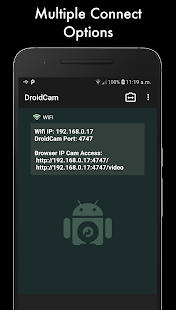 Feature of the App
Use other (non-camera) apps with DroidCam in the background.
Keeps working with the screen off to conserve battery.
Completely free with no usage limits or watermarks.
Connect over Wifi or USB*.
---
4. BuzzKill
Buzzkill is a (paid app 2022) but first, see its features and benefits. This App can customise the notification that you receive and help you to filter them.
Imagine: there were times when you're in a FRIENDS group and everyone is constantly chattering in! On the other hand, you are doing some work but notifications keep popping up? There's nothing worse than this. Oops, there can be the worst section where there are tonnes of friends in a group.
To normalise this, This app has a Cooldown feature that could help you in these kinds of situations.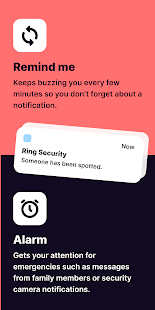 Feature of this Android App 2022
Dismiss – Automatically swipe away any notification you don't want to see, without hiding all notifications for that app
Remind me – Keep buzzing you until you see a notification
Undo – Gives you a second chance to tap on a notification when you accidentally swipe it away
Cooldown – Don't get buzzed multiple times when someone messages you multiple times in quick succession
---
---
5. Moises – Android App 2022
Moises is the ultimate app that has superpowers like IRON MAN! Not kidding. This app can Extract voice and instrumental sounds from any Song, Isn't cool. There were many times when you wanted the BGM(Background music), or the voice of any artist. Then Moises can help you with it.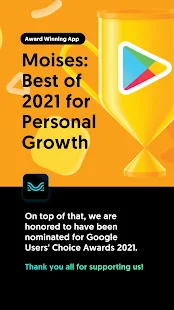 Features of Moises App
Extract and remove vocals from any song
Isolate instruments from any audio/video file
Pitch changer: transpose music to your key of choice
Speed changer: speed up or slow down a song
---
6. SnapDrop
Snapdrop is the solution for file sharing between PC and Smartphone. This app is a file-sharing app for android that could share Files with your PC without taking much time. Below is what the developer says about their app: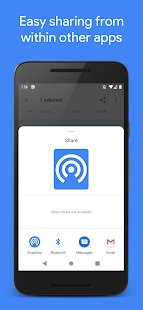 Snapdrop is a local file-sharing solution that completely works in your browser. A bit like Apple's Airdrop, but not only for Apple devices. Windows, Linux, Android, iPhone, Mac – no problem at all!
However, even if it theoretically would fully work in your browser, you will love this app if you want to use Snapdrop more often in your daily life. Thanks to perfect integration into the Android operating system, files are sent even faster. Directly from within other apps you can select Snapdrop to share with.
---
---
7. Darkinator
Terminator app is based on the problem which most people faced while using the Dark mode. When you switch to dark mode the wallpaper doesn't change, right? Which transforms your phone into a Light mode theme. So, this app is perfect for highly personalised smartphones.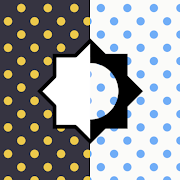 ---
More Android Apps for 2022
8. NotesNook
Notesnook is a private and end-to-end encrypted notes platform that can be accessed from anywhere in the world. The app focuses on privacy first. That means your notes are super private. This App has a bunch of features which are mentioned below. By the way, Have you BOOKMARKED this page yet? Not? What! Bookmark this article of "Best Android Apps 2022" :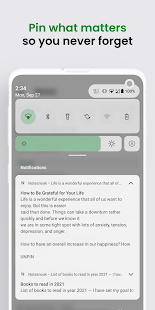 Features of NotesNook App
A notes app to protect your privacy
A Rich and powerful notes editor
Built-in App Lock to lock the app with fingerprint so no one can open and peek into your private notes on your device.
Backup notes data

Create note backups
Restore backups
Encrypt all your backups optionally
Automatic daily, weekly & monthly backups of your data and notes.
---
---
9. Burner Guard – Best App 2022
An App that comes from India's top tech youtube: Tech Burner. Burner Guard App bacillary based on privacy. The latest addition of TechBurner's App will help you get control of your data privacy by keeping a check on the apps installed on your Android device. Even though I reviewed this app months back: read it here.
Features of Burner Guard App
The app divides apps into 3 easy-to-understand, to-the-point categories – Safe, Extra, and Risky – based on the permissions they ask you to grant. These will tell you exactly how much of a risk an application poses to your data.
With ever-increasing privacy concerns regarding third-party apps as to when our camera or mic is being used. Privacy Indicator tries to resolve the issue by showing a small indicator on the screen whenever an app is accessing your phone's such features
---
FAQs
Q: Where to download free apps for Android?
Ans: There are few app downloading platforms including Google Play, APKPure, GetJar, Aptoide, Uptodown & many more. All these are the applications provided where created apps used to publish their app to reach more people.
Q: What are some of the Best Android Apps on Reddit?
Ans: On reddit there are many people who recommend the best android apps, so, here's the summary of that; The best apps to reddit : Slide for reddit, Infinity for Reddit, Joey for Reddit & RedReader.
Q: What are some best apps in 2022 for Android?
Ans: Colourize Images.
Pika Charging Show.
DroidCam.
BuzzKill.
Moises.
SnapDrop.
Darkinator. 
NotesNook.
Burner Guard.
Disney+.
HBO Max.
Tencent Video.
Google One.
Piccoma.
iQiYi.
QQ Music.
---
Conclusion: The Best Android Apps for 2022
I hope you found this article used for we have listed some of the best Android apps for 2022. Even though these apps are my favourite apps that I recommend anyone to use in 2022. Moreover, this artilce is the part of Android Apps.
However your comment matters the most, let me know in the comments which app you gonna use first?
By the way, it seems you are an Android geek? These apps are completely awesome and some of the apps are available for free and not available in Play Store but ya I had mentioned all the download links right below the app.