Today I am going to show you EXACTLY the best dialer apps for Android that you can use on your Android device.
Nowadays smartphones have that basic and simple dialer app but when you use a third-party app that will make your dialer look something like these.
---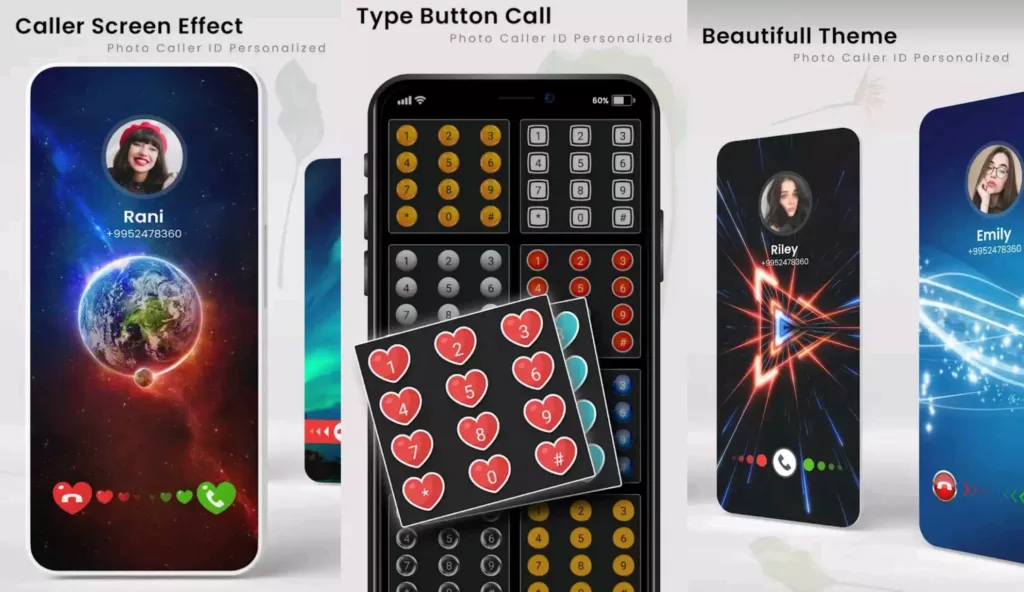 It's great right! Even Android is known for the customization purpose because this is the operating system where you can customize your phone's home screen using these launchers for Android and even you can enhance your camera quality using these camera apps.
So let's get started with the 5 best dialer apps for Android.
Best Dialer Apps for Android 2022
Can't wait more right? then let's get started with the 5 best dialer apps for your Android smartphone which can replace your default dialer app.
And one more thing it's not based on ranking.
1. iCall Screen: Fully customizable dialer app
If you are thinking about customizing your default phone's dial pad and even thinking about changing the incoming calls STYLE outgoing calls dial then this is definitely for you.
I tried this app just for you guys and know that this dialer app gives me the exact feeling of using an iPhone because it's an XOS based dialer app for Android.
These are the bunch of features that I like the most about.
Features
You can change the call accept and decline button. We can make it from green to violet and from violet to colorful, As you want to.
There is everything that you can customize whether we talk about ringtones and background when you receive any call.
This will give you the complete feeling of using iOS.
Even this app has a caller name announcer that will announce the person's name whenever someone calls you.
I know these are great features but let's move to the second dialer app for Android.
---
2. Simple Dialer: No ads dialer app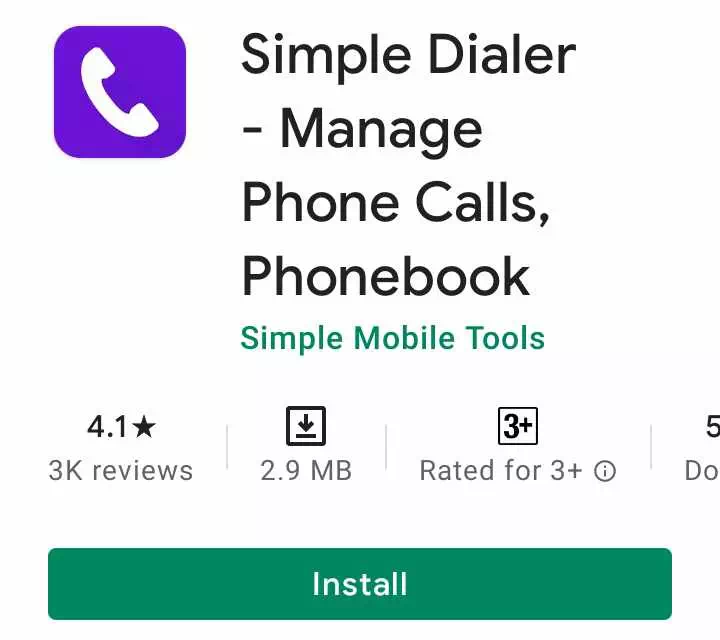 Seriously this is one of the great dialer apps for Android that has features like phones by Google. But in this, you can customize the whole color theme of this app from black to green or whatever you want.
If you are the guy who wants SIMPLICITY because simplicity is the king right, have you ever heard this?
Features
It's a lightweight dialer app for Android and its size is just about 2.9 MB. That's pretty small, right.
And there is a quick dialer pad that smartly suggests the contacts that you are trying to call.
This dialer app has no ads that mean your user experience won't get hurt.
And believe me, your data is safe with their advanced security features that secure all your data.
Cons
You can't customize the call accept and decline pattern of whether you can't change the background of the calling screen
But if you want to change the call screen background then you should try the next and the fifth app and the fifth app is one of my favorites and feature-rich apps.
Wait, bro… There are still some great apps left over there, don't forget to check them before you go so let's move on to our third dialer app.
---
3. My photo phone dialer: Phone Dialer App
Want to set custom images/photos on your Dialling screen? Then this is the best app for that because this app is specially made for people who want to set their photo on the dialer.
"My Photo Phone Dialer, call my photos is app personalize your calling dial screen"
And believe me when I recommend this app to my friend and I ask him what he thought about this app just after listening to the name of this app.
And he said it's clear that it will set my photo on my phone's dialer and it can replace my old boring dialer app into a stunning and new dialer app right. What about you? What are your thoughts on it? However, you can replace your old boring ringtones using these ringtone android apps.
Features
Set your photos on the Dial pad, Call screen, On the contacts.
It's a lite weight dialer that supports this "Custom Image on Dialer App", and I know that it's about 6.9MB only.
Overall, A decent app for customization. You can customize the categories like for a particular person you can set a different background and for another person set another background that's pretty cool.
---
4. Phone's by Google
Google is one of the brands that everyone could recognize.
Even my 4-year-old cousin's brother knows about this.
But wait did you know that; The new smartphones which are launched in 2022 don't have their dialer app and because of this app, companies install Phones by Google.
Like I bought a phone in October 2020 but still, I got this app pre-installed on my phone. Also read: How to Uninstall YouTube App.
This is the lite dialer app. In fact, it's one of the Best Dialer Apps that I suggest to most people like my Family and Friends. At this point, you are one of my friends who is reading this. ;).
By the way, what's your name let me know in the comments below, or let's chat on Instagram @backdroidcom.
Features
This app has Ultimate Spam Protection which protects us from Spam calls.
Even you can see who's calling you using this app
Phones by Google is one of the most trustworthy dialer apps that you should use on your Android smartphone
This app has a backup feature that will backup all your contacts and whenever you can you need you can restore it.
Cons
Overall it's a great app but it's too boring for the people who want some kind of fun and stylish thing.
Overall a Great app but what about the best dialer app 2022 that you must use on your device.
---
5. Photo phone dialer: Best Dialer App
If you are looking at the dialer app that gives you all the features that other apps couldn't be.
And, This is the best dialer app for Android. Basically, it has all the features whether you have to set your image on the call screen or you want to change the accept and decline call buttons and their animations.
You can see in this image what level of customization you can do
Every accept creates an app but every app has some pros and simultaneously has some cons.
So what's first of all here are some of the pros of this app or you can say the features
You can customize the call accept and decline buttons and their animations off picking up a call
You can change the call screen you can say the background when someone calls you or you called someone
This app is completely free to use with a bunch of great features that most of the dialerapps lack.
Cons
This app contains ADS which means that your user experience is gonna be average.
Overall it's a great Android dialer app. And now that this app has more than a million downloads and above 4 point rating. The only thing that upsets me about this app is the ads. When you call someone and then you cut the call you will get an ad to see.
---
Conclusion on dialer apps
So that's it for today guys, these are the 5 best dialer apps for Android in 2022 that everyone should have who wants to customize their phone dialer not just their smartphone home screen.
And number one and second are my personal favorite dialer apps that I would recommend to my family and you are one of them :).
So let me know in the comments which is your favorite dialer app that you are gonna try First.