Oops! your phone starts talking to you, whenever you tap on any app that will speak out the app's name.
If you mistakenly turned on the TalkBack on Android then here is how you can disable TalkBack without settings. This is the exact method that I used to turn off TalkBack without settings.
This article will help you to disable or to turn off the topic on Android without using the settings.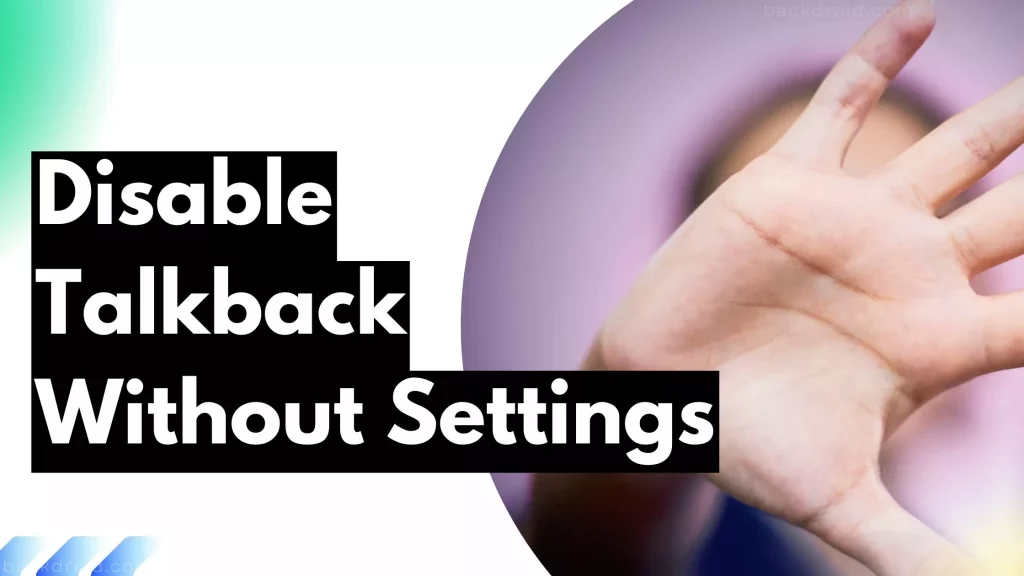 How to Disable Talkback Without Settings
Talking straight forward, I will keep everything fair enough.
Being honest there is no way to disable TalkBack but without settings.
Disabling TalkBack is the easiest way if you learn how to use TalkBack. There are special fundamental gestures to use that you need to perform to get into settings and to disable TalkBack.
For instance, to open the app drawer > tap on the arrow icon a couple of times. So that means to open or to select anything you need to double-tap on it.
And just like that to scroll on TalkBack > you need to use your both fingers simultaneously. That means to scroll down, put your both fingers on the screen and scroll up or down.
Using these two combinations in TalkBack you will be able to disable it. I know if you are not a visually impaired person then this mode is not useful at all.
This is the way you can use TalkBack on Android. But if you have thoughts to disable it without getting into Settings there is no way out unless you use voice recognition on android.
By the way, do you know about the reverse image search? It is very useful yesterday I searched for the exact cup that I have, which I used to drink tea every day and I got it at Walmart.
I hope you found this article useful. Have a nice day and enjoy.