Can't Download Apps from Google Play Store? And Today I am gonna show you How to Fix Google Play Store Apps not Downloading and also what are the reasons why you can't download apps on Google Play Store.
This is a common issue that most people get on their Android devices. Many people suffer from this but today I am going to show you the reasons why this is happening and how to fix it.
The Reasons Why you can't Download Apps from Play Store
If you are looking at the reasons why this is happening with your device then there might be many factors behind this. Even this issue happened to me a year back when I was trying to download GTA-like games, I tapped on the install button and the download wasn't starting or getting stopped. Stop thinking about Why Can't I Download Apps and see the actual reasons.
Now here are the Reasons behind the Apps not Downloading Play Store issue:
The incompatibility or A Bug
Old data might be the reason
Sometimes other apps can also be behind this error
Maybe it needs is a Refreshment
Or Play store wants an update
Hold on! Before you directly go to the play store and try to download things, don't forget to read the fixes because there are more than 737 people who tried and email us that their errors got fixed by reading our tutorials.
Above I showed you the reasons why the Play Store app is not downloading apps. Now let's move on to how you can fix the play store – apps not downloading.
5 Easy Steps to Fix Apps not Downloading from Google Playstore
Thousands of users are facing this issue and want to fix their Play Store because most of the time they start downloading any app or game the download is stuck or won't download. That's why today I have the five easy and effective steps that you can follow in order to fix this error.
Here are the five easy steps breakdown that will help you to fix all the downloading issues with your Google Play Store:
Step 1: Restoring the old version
Many people tried this and this method works for most Android devices. If you want to fix all the issues with Google Play Store then you need to restore the old version of it, which means you need to uninstall the most recent and the latest update of the Google Play Store.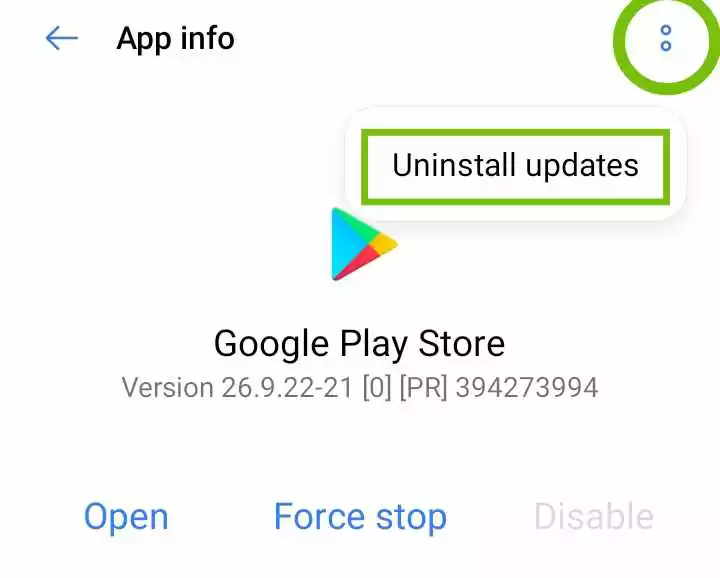 How to uninstall updates of the Play Store:
Open Mobile Settings.
Apps > Select Play Store.
Tap on Three dots on Top Right Corner. 
Now Tap on Uninstall Update.
By tapping on uninstall updates you can uninstall the most recent version of the Google Play store which is downloaded automatically by itself.
Step 2: Clear Cache & Data of Play Store
If you are facing any downloading issue with Play Store for a long time and you have tried the above step and now you need to follow the second step which is clearing the cache and Data of the Play Store.
In the playstore, there are tons of images and icons of the app which are stored offline on your device so whenever you open the Play Store it won't download again to show you. That's how the app creates cache memory in our devices.
And sometimes when we remove the cache & data files the app works perfectly because there might be some bug in it which will be cleared by clearing the cache and data so you should clear the cache and data of the Play Store.
Step 3: Uninstall any recently installed app
If you are using Play Store and installed an app recently then you should try to uninstall that app. Sometimes this creates an issue with Play Store if you have also downloaded any app from third-party sites or platforms then try to uninstall it and then try to download any app from Play Store again.
Why uninstall recently installed Apps? Because sometimes when you download or install any app from third-party websites there might be some kind of viruses or bugs that cause an issue with the Play Store.
Step 4: Let's Give it Refreshment
Here is the harsh truth about us that when we buy a smartphone for the first time then we care for it like a baby after six months or after a year we don't care about it.
Every person needs refreshment like sleep or a nap and this also applies to smartphones even smartphones need a restart every week. Also ou can try to Restart your Phone Without Using Power Button.
Do you know that? Just by restarting your phone several times in a week, you can increase your device performance by 18 to 23%. So if any issue is caused in your mobile just restart the device and see if the issue can be fixed or not.
Step 5: Update play store
As you already know that in the first step we already uninstalled Google Play Store's most recent update. Now after following the above 4 steps you need to update to the latest version of the Google Play Store.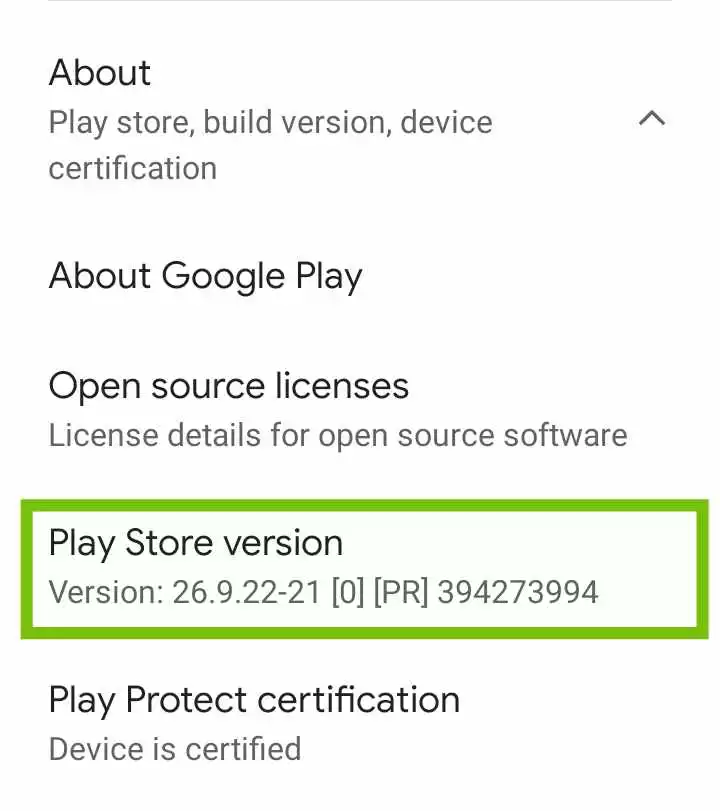 Why is it important? It is important because installing the latest version of the Play Store will give you more security enhancement and additional features like scanning apps, updating and categorizing sections for reviews and ratings.
To update the Play Store follow the below procedure
Tap on your Profile
Then Settings > About
At this point, Tap On Play Store version
It will start downloading automatically
10 Quick Fixes on Apps not downloading from Play Store
Uninstall Updates of Play Store
Clear the Cache & Data
Remove any recently installed app
Restart your Device
Update Play Store
Check your Network Connection
See if any other App is downloading
Turn on and off the Aeroplane mode
Get into Safe Mode (and get back)
Download from third party sites
Conclusion
Today I showed you Why you Can't Download Apps from Google Play Store and the reasons behind apps not downloading from Play Store.
And the complete tutorial on How to Fix If Apps are Not Downloading from Google Play Store. I hope this tutorial will be helpful for you and will help you to fix all the issues with it.
If you still have any queries then let me know in the comments. I would love to see your comments below. It's Backdroid, Cheers!