This is 2022 now these are the best apps for students, In fact this year(2022) can make you a rockstar.
In 2022 there are lots of things that can distract you but there are lots of things that can make you more focused, more energetic, and more productive while you are studying.
First of all I must make it clear that all the apps that I have to chosen are free and this is the criteria to pick up these apps:
Multiple genre– utility for students in different aspects for example news photo editing studies fitness and finance and last games.
Completely free to use app with minimum disturbing ads
Ratings at least four star
Minimum download surround 5 to 10 million note there are few new apps have been included because of their extremely high rating on Google Play Store.
Now now let's dive in with best apps for student 2022
1. Brainly: Scan and Get the Answer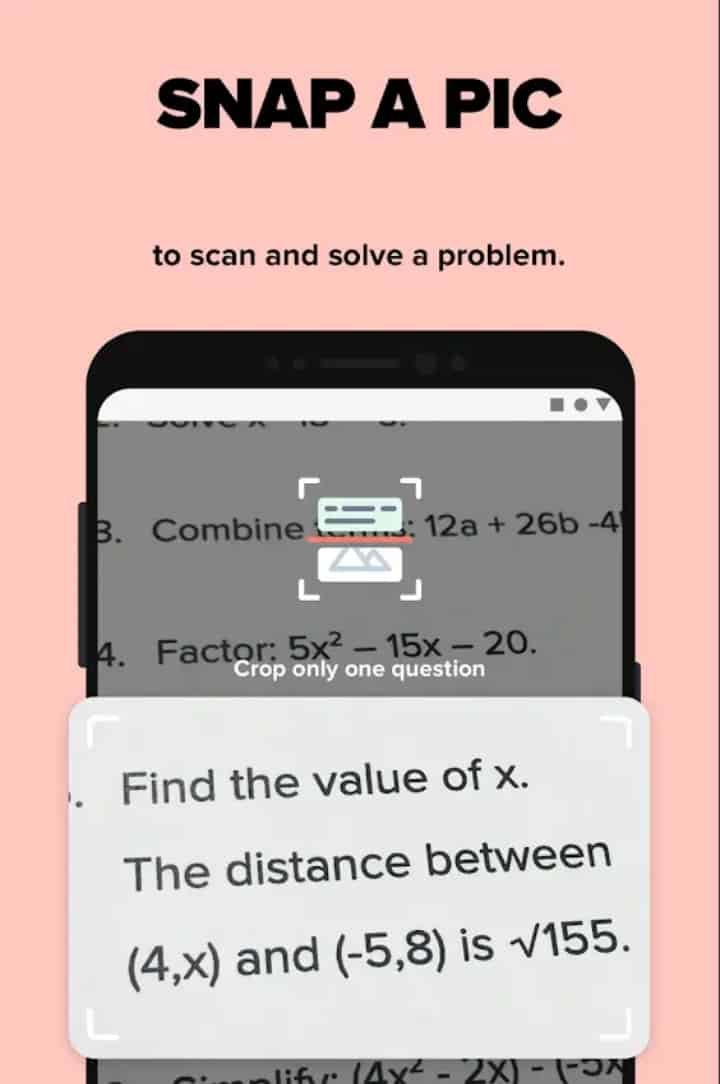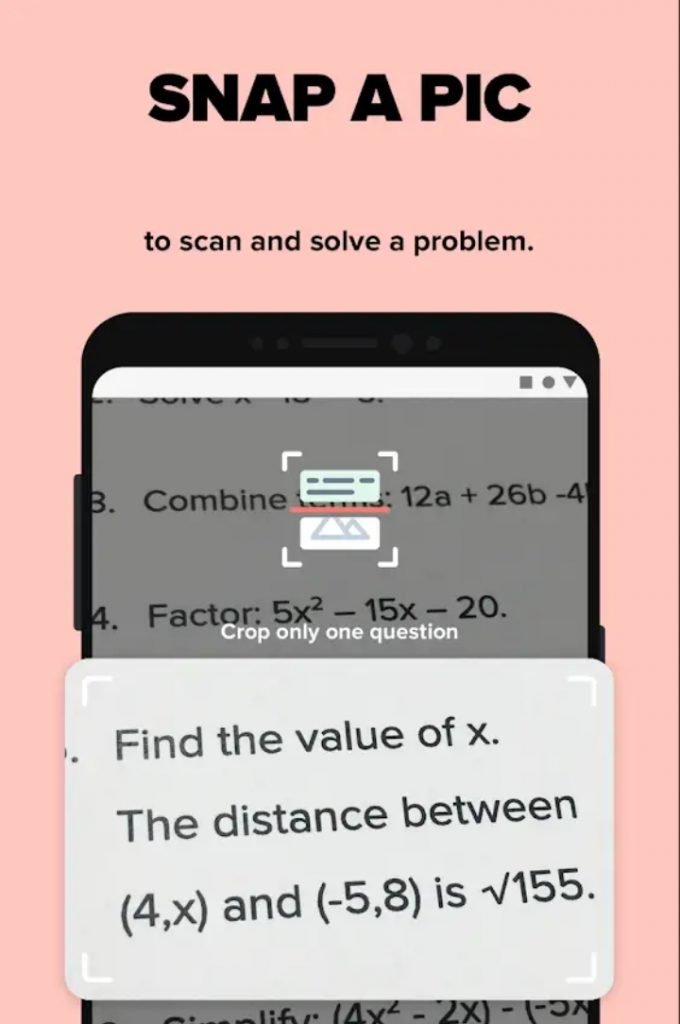 I wish I could have this app in my school time, because this is an outstanding app which helps us to get the answers of the questions like if the question is out of the syllabus then you can scan and get the answer of that particular question.
This app is very easy to use and very friendly, when you open this app this app shows a camera to scan the question that you are trying to get the answer to.
Secondly you have to scan that particular question and it will take a couple of seconds to get your answer ready.
Note: Don't tell your teacher about this;)
Just kidding.
Download this app from Google Play Store.
THINKING to go back then wait for a while, the third app is just for you.
2. Google Podcast : Listen trendy Podcasts in 2022
Have you ever heard about podcasts? This is the best app for podcasts because this app has caused a podcast on all genres like: education, motivation, digital marketing, internship, entrepreneurship, solopreneurs and many more.
I love using the Google podcast app because it is just free and you have an option to download all the Podcasts directly into your device.
Google podcasts have more than 50 million downloads and the average rating of 4.6 in the Google Play Store.
Download this app from Google Play Store.
More to Read: Best android apps for 2021
3. Brain it on: The Best mind game for Students 2022
Debate on is the most interesting and mind game for all the students. I have tried this game for around two months and it is just a stupendous game.
Here is the example of this game:
If you watch the full video then you know what I am talking about.
Is not a simple game, it is for the big minded people who can complete all the tasks without taking much time.
The graphics of this game are not extremely good but it is the most interactive game.
I think you are from one of them(Big MINDED) then you must give it a try.
Download this app from Google Play Store.
RECOMMEND: Best Parental Control Apps 2021
After playing this game you must be tired then you must give it a try to the next app on our list.
4. Medito: Best app for Students
Medito is completely free for all of the people and you don't need to buy the subscription because there is no subscription in this app and there are no disturbing ads means it is completely free and the best app that I would suggest all the students should use.
There are lots of things in this app like yoga, meditating, fitness, mind calming yoga that would really help you to stay focused on your studies and it makes you mentally and physically fit and active.
Medito has more than 100k downloads and the rating is good. The rating is 4.8 out of 5 that's an impressive number.
"Best apps for Students 2022"
You must try this app.
Download this app from Google Play Store.
Do you want to get Fit then try these apps: Best fitness app for android.
5. TED
Have you ever listen to TEDtalks then this app has all the 1000+ TEDTALKS that can improve your personality. If you are a students and wants to improve your personality then you can try the app, This app was lanched in 2012 here is the TED blog were they first time announce there app.
Features:
Browse the entire TED Talks video library, with subtitles in over 100 languages.
Listen to episodes of the acclaimed TED Radio Hour podcast, a co-production of NPR and TED.
Listen to TED's new podcast: Sincerely, X, where we dive into ideas shared anonymously.
Download this app from google play store.
6. Duolingo: Best learning app for Students 2022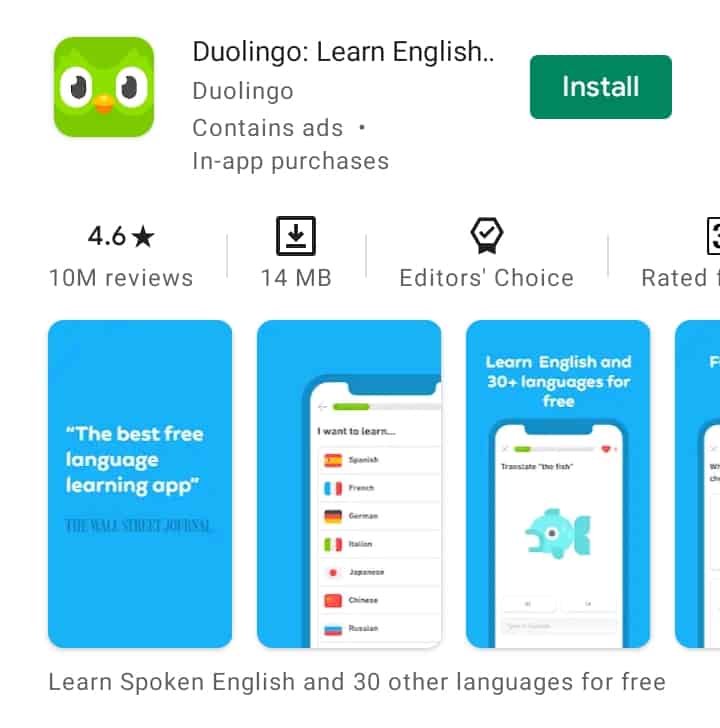 Duolingo is the greatest app which helps you to learn English language or any language that you want.
This app has more than millions of downloads. I will go back in 2020 when I use this app to learn English fluently because sometimes I forget what word fits in this sentence.
If you really want to learn English and want to speak English fluently then you must try this app because this app will really work for you because it works for me.
Now let's move to the other app on our list which helps you to manage all your black money! 😉 kidding.
Download this app from Google Play Store.
Here is the English learning apps – Best apps to learn English
7. SettleUp: Manage your money
This app is definitely for you. This app will help you to manage all your money and all your transactions which you are doing to others. It will maintain a record for it.
like if I pay 100 Rupees to someone then I can just make a note in it, that "paid hundred rupees to Bhavesh" or "Eating pizza of 500 Rupees (10$)" or anything.
Using this app for a year it shows me that 3 or 4 of my friends haven't paid me the pending money and what I did I caught them.
This app is very helpful for those who give treats to their friends.
If you Want to earn money online so read this post.
Settle Up has over more than 1 million plus downloads and it has a 4.7 star rating.
Download this app from Google Play Store.
8. Google tasks – Get anything done (App for Students 2022)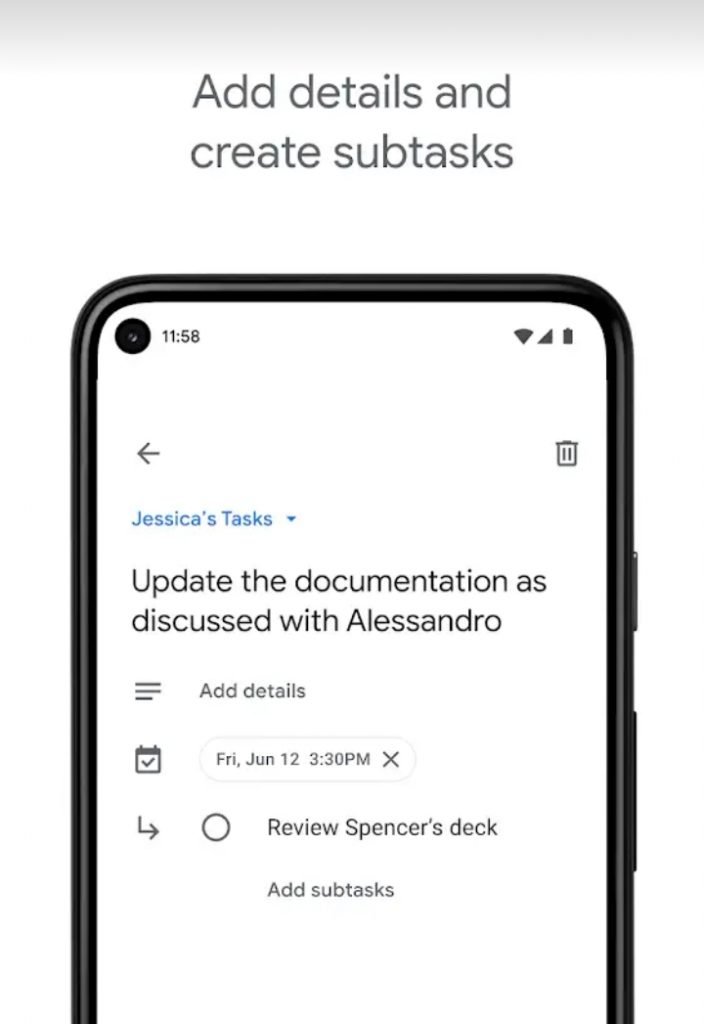 Google tasks is the best app to complete any task or set a reminder to complete anything for example if you want to go to your tuition then set a reminder for that or if you have to return notes to your "Y" friend then you can just set a reminder for that.
I personally use this app to set reminders for my "Tea" time or for writing time, anything that I want to set.
Create a to-do list with subtasks that an bonus thing
Also you can Manage tasks which is created in Gmail or Google Calendar
In fact you can set a due date for every task
Download this app from Google Play Store.
9. Study Tips: Best Educational app for Students
Study tips is an app in which you will get tips on how to study properly and it will help you to remember more things in less time.
In fact these are the best tips that every student must have. If you are a student reading this post you haven't downloaded any app yet then I recommend you to download this app because it will really help you to learn more in a Short period of time and Increase your focus.
This app is recently launched on this Playstore and has more than 100000 plus downloads and average rating of 4.8.
"Must have app for All Students"
Before I step into the next app let me tell you a story went back into the March 2020, when I was in 12th class and next day I have economics exam and it is the easiest subject for me and it is my favourite subject also, but because of tension of the exam I couldn't sleep whole night, literally I sleep at that night around 2 a.m. and wake up around 4 a.m it's 2 hours of sleep.
Download this app from Google Play Store.
So the next app is going to help you to sleep better.
This is the Bonus app for you! Because student life is very hard and complicated life like teachers are just giving the Homeworks, Taking extra classes, Extra activities etc..
10. Free calm stories: Best app for Students in 2022
Free calm storiesThis app is definitely gonna help you to sleep better every night. It's helped me a lot in sleeping.
Basically this app tells you interesting stories and plays that sleepy background music which lets you sleep quickly.
In fact, whenever I use this app I feel drowsy. Finally I sleep.
It is also the best app of 2020
Download this app from Google Play Store.
11. Google News: Top world and Local news for 2022
This is the best news app for students and knows what it has more than 1B Downloads.
This app will provide you the latest Educational news of your country like you are from India then the news like CBSE, RBSE or any other boards or any news from your locality.
The smartest news app for every Phone
Best News app for students
You can also save the articles/news to read Offline.
Download this app from Google Play Store.
12. Collage Maker- Photo editor and Collage maker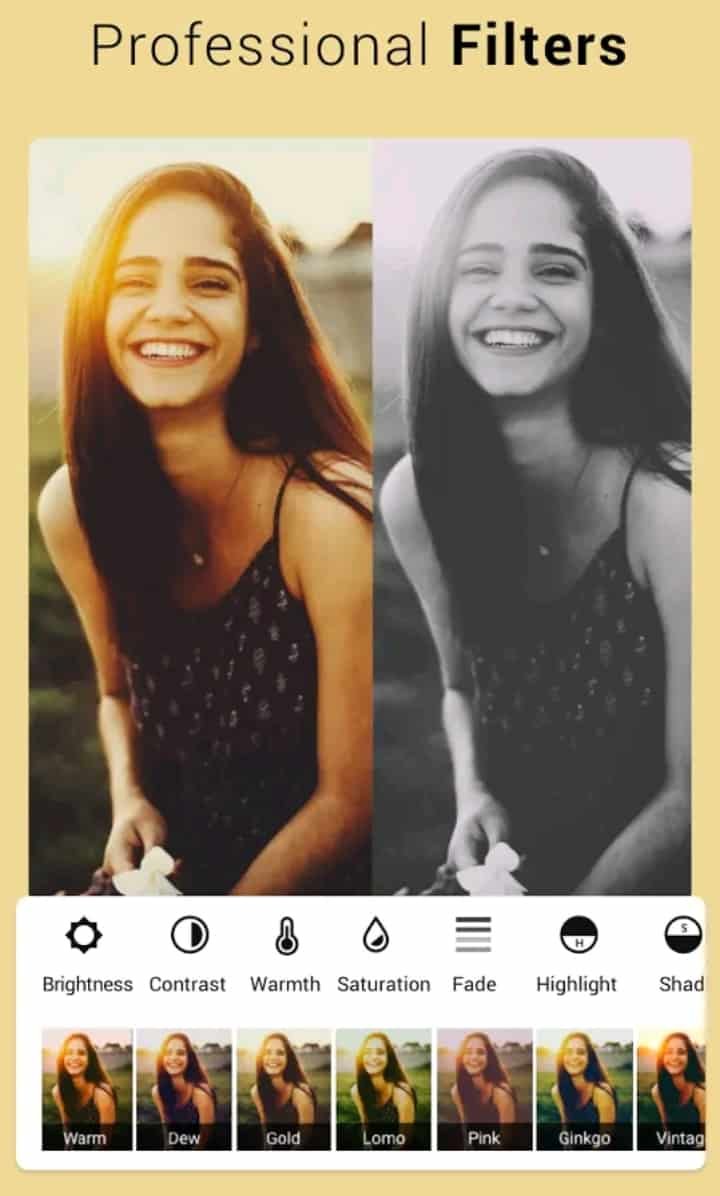 As I said I will give you the best photo editor that will help you to edit your photos and make some kind of collage etc.
Why a Collage maker?
This is an All in one app which can edit your photos and alsi can make collages with your friends.
Some of the features
It has more than 100+ Templates
Pre designed colour filters
More than 50 Million downloads
Download this Best app for Students from Google Play Store.
That's it for today guys! These apps are the best apps for students 2022 that are going to make you a more responsible person and this will help you to become more productive while studying.
What to do next:
Share your school or college experience! Like I have shared with you;) Before sleep stories.