Fixes on Google Play Services Account Action Required: If you have confronted the issue of Google Play services requires action. Google mainly sends this notification to you because maybe you have recently changed your password, it detected inappropriate activities, or maybe it is just a regular checkup. This is only for the benefit of the user to make them completely safe from online threats.
I have also checked a lot of YouTube videos but didn't find the actual solution people are saying do that and do this but nothing was working. And I thought writing an article on google play services account action required error can be helpful. Google Play services the heartbeat of your smartphone if it runs properly then the apps will run properly. Also Read: These Apps were Affected By Joker Malware on Play Store: Reported Kaspersky
How to Fix Google Play Services Account Action Required
When you get the error, Google Play services require an action. That means now you won't be able to use Google apps like Gmail, YouTube play store, etc.
Open your mind and let's dive into the article. I am gonna teach you 3 simple steps that you need to follow to fix Play services required and action.
1. Sign In Again
One of the mistakes is that most smartphone users don't sign in again. They are finding ways to block the notification or clear cache but that sounds weird. Because Google wants to verify your account whether you are the real owner or not. Or the phone being hijacked.
Note: Right now bookmark this article! So when you perform this task it would be easy for you to visit this page again.
So whenever you get this error on your smartphone whenever it pops up then just tap on it. Now a new window will appear where you have to enter your email address and password. At last, you need to verify yourself by verifying your phone number with the OTP or by security codes.
If you are not receiving OTP on your smartphone then don't forget to read this.
Moreover, if you have forgotten your email password then probably you can't verify yourself and can't complete the verification process right. It also happens to me that I also forget my password.
I Forgot my password now what to do?
If you forget your Gmail password you could reset it by using a laptop PC or your mobile.
Moreover, I am attaching any Youtube video which you could see to reset your forgotten password easily.
2. Restart Your Phone
Mark my words whenever you face any software error then just restart your smartphone. In most cases people find that by restarting their devices the error is fixed.
But remember whenever water goes into a smartphone don't restart your smartphone many users make this mistake by restarting their whole hardware crashed by doing a single restart when the phone is wet. You could read this article about what you should do when the water goes in the phone and how to fix it.
3. Sign out And Sign In Again
Above I already mentioned the main reason behind Play services required and the action is to verify your account whether you are using it or someone has hijacked it.
So to verify yourself and if you have already followed step number one where I told you to just enter your password verify with OTP and if it didn't work then read the below paragraph.
You could get into mobile settings then you have to find out accounts and synchronization settings tap on it. Now on this window, you will see all your social accounts, tap on Google. Select your primary Gmail account. Now tap on the three dots on the top right-hand corner and remove your account.
At this point get back into the settings account and synchronization here we have to tap on adding an account and add a Google account that we recently removed. You could easily do it.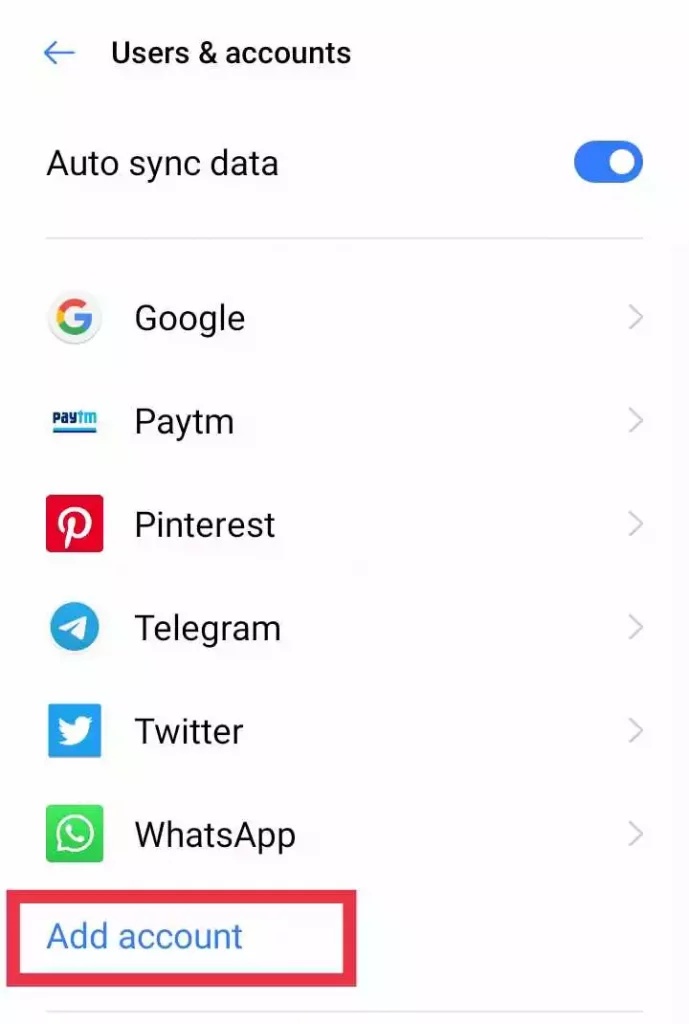 Why do you need to remove your account and then add it back? That is because sometimes smartphones have some bugs and because of that you can't properly sign into your account and use your phone normally.
But when you remove a Gmail account completely from your settings then there is a high possibility that when you add the account back it will be easily added now you won't get notification of play services to account action required.
Try this when Google Play Services Account Action Required
Google Play Services Account Action Required Means the previous account that being used to use the google service is now being stopped working, to fix it Re login using the previous google account, Update Your Google Account Password, Clear cache of Play sertvies & store, Remove and Re-Add Google Account. Atlast, try to turn off and on Google Play Services Notifications.
How to Fix Account Action Required
Update Your Google Account Password..
Clear Cache on Google Play Services.
Uninstall Play Store Updates.
Remove and Re-Add Google Account.
Turn off and on Google Play Services Notifications
Conclusion
These are some real and the legend method that you could use to fix Google Play services required in action.
However, you could block the notification but it won't fix the problem it will just hide the problem.
And remember hiding is not a good solution instead fight with your problem above. I already mentioned some techniques that you could use to fix it.
I hope you like today's article and in this article, I have shown three methods that you could use to fix Play services account action. Let me know in the comments if it is fixed or not.
By the way, it's Kunal Kashyap, the founder of backdroid.com. I generally write about how to and tutorials although I mention some of the best apps for Android and even games.