How to mark all as read in Gmail app – Tips to mark all as read in Gmail are discussed on this page. Mark all your emails as read by using this method. All information about the Marking Email as Read will be available to you in our article, please read our article carefully. We will tell you in your article how you can mark multiple emails at once to save your time and we will also tell you how to mark all the emails as read on the Gmail app on Android. All the information about it is given below, hope that you will get all the information in our article.
Gmail Mark All as Read
We will provide you all the information about Marking all as read Gmail app, you can do this on your smartphone. You will not even need any PC or Laptop, you can do it yourself. It's important to mark all the emails as read because this makes a difference between new emails and old received emails.
So without taking any more second let's dive into the article:
How to Mark All as Read in Gmail
So here is a tutorial that will be helpful for you.
As you know that there is no option to mark all as read in the Gmail app but wait what if I tell you I can mark All the emails as read in Gmail App without using my computer or laptop. That's great.
Open Gmail in any web browser in Desktop mode.
Now Tap on the checkbox just oppose the primary email section.
After this, all the emails have been selected > Tap on three dots
Now Tap on Mark all read.
---
1. How to change Gmail Password on Android – Click Here.

2. Remove google account from Android device – Learn More.

3. 9 Best Offline Games for Android under 100MB – See All Games.

4. Solved! – "Google play waiting for download" Error – Fix This.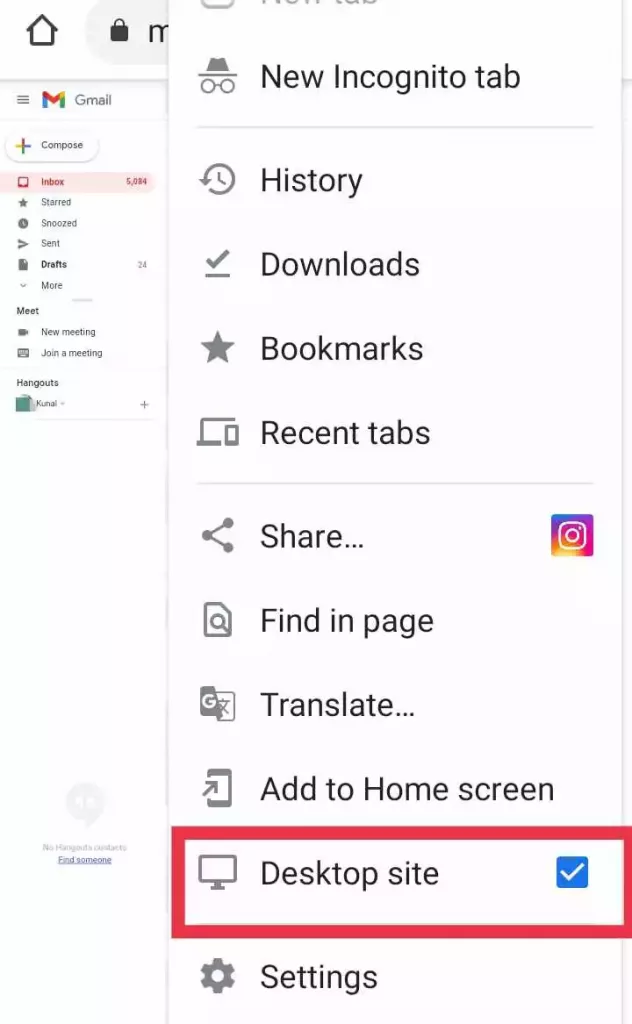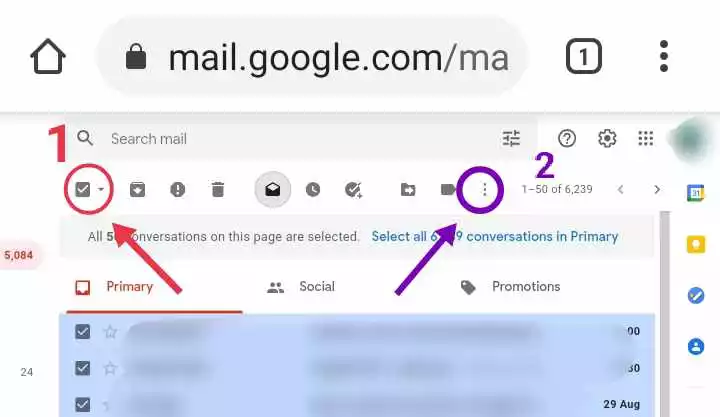 This is how you can mark All the emails as read here is a bit of an in-depth guide that will help you and will guide you with the help of screenshots.
An In-depth Guide to Mark All of them as Read
First of all open any web browser on your smartphone then open your Gmail in it and click on the three dots on the top right-hand side and enable the desktop site.
Now you can access Gmail just like your computer or laptop because you just give it access to a computer site.
Yeah, you will see all your emails now. What you have to do is to tap on the checkbox on the top of All the emails like if there are 50 emails we can see a primary and social and promotional but right above the primary box you can see a check box where you have to tap on.
Now you will see additional settings to select all the emails that you received from the day when you created your email. Selected if you want to Mark All the emails as read.
Now on the right-hand side even see three dots step on it and you will get the options like Mark as read & mark as unread so tap on the mark as read and Done.
Moreover, you can delete all your emails at once just by using this method.
Conclusion – Last words
That's it, this is a tutorial/guide that will help you to Mark all emails as read in Gmail App. And I hope this tutorial will be helpful for you to learn something from this.
Today I tried my best to share every single piece of information with you. And if you like it don't forget to comment below if you have any queries, mention them in the comments I will reply to you.
See you next time and I would love this your comment will also make sure to comment and bye have a nice day.