Looking for the Best Wi-Fi Analyzer apps that can analyze your Wi-Fi signal strength and these WiFi Analysers can fix signal-related problems ASAP!
But most people don't try any Wi-Fi analyzer app because they don't know how well it works.
And congratulations you are one of the intelligent people who came here to understand the weightage of an Android app that gives you tons of advantages. So congratulations and thanks for coming here now let's get started with the Best WiFi Networks Analyser Apps 2022 for Android.
The 6 Best WiFi Analyzer Apps
Today I am gonna show you the 6 best Wi-Fi analyzer apps and at the end, I will give my honest opinion on one of the best apps.
1. Wi-Fi monitor: Analyzer of Wi-Fi networks
This is one of the great app and that is available on the Play Store that will help you to analyze everything about the Wi-Fi networks whether it came from DP or TP-LINK except there are many companies available out there globally and locally.
This app tells us everything about a particular Wi-Fi network like its download speed, the highest download speed and the lowest download speed, and the signal strength & where you are getting the high signal strength. In that way, you can identify in which room you are getting the highest internet speed. Even you can Check out our Guide on Increasing internet speed, Learn More Here.
If you want to monitor your Wi-Fi network and analyze any network connection in your area then you should try this.
---
2. Wi-Fi analyser: Wi-Fi signal metre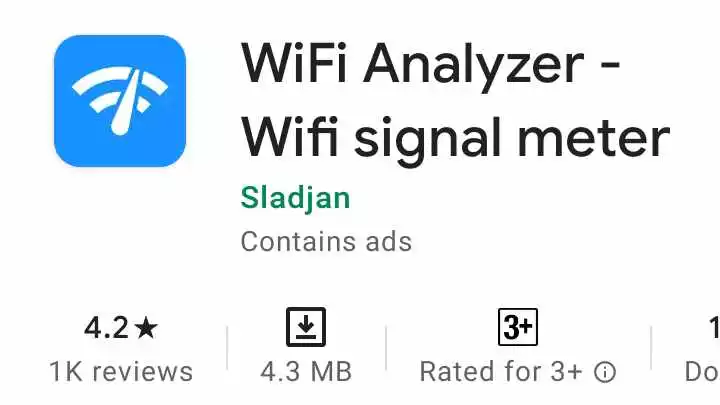 If you guys want to check any Wi-Fi network strength and look for an app that will tell you where the signal is getting high and low using this app you will get a meter that will indicate the signal strength.
And believe me when you do this you will realize that it is one of the fun doing processes when you are analyzing any Wi-Fi signal and its internet speed.
When I tried this app I did every single experiment that I could from one room to another, the distance covered by my Wi-Fi.
Overall it's a great and "free wifi analyzer".
On that note let's move on to our third-best free Wi-Fi analyzer. Check out the: Best-Fastest Browser Android Definitely you will Forget 5G!
---
3. Netspot Wi-Fi analyser signal test
If you guys are generally looking for a minimal Wi-Fi analyzer app then I would recommend netspot because it is one of the minimal Wi-Fi analyzer apps with tons of great features.
The thing that I like the most about this app has the minimal interface UI and user experience. When I was trying this app I was amazed after trying most of the Wi-Fi analyzers because this has lots of great features. Here are a few of them.
The survey, analyze and troubleshoot all the problems
Basically, you can do a survey of your own house using this app. You can check where the Wi-Fi signal is getting the highest or not getting there.
You can analyze all the Wi-Fi networks or Wi-Fi signals that are available nearby.
Even this app has a speed test meter that will help you to test any particular Wi-Fi internet speed like downloading and uploading internet speed.
Overall it is a great app. And one of the main things is the free Wi-Fi analyzer app which doesn't contain any ads. That means you won't be annoyed by ads.
Wait!… Do you know What does reset network settings do?
---
4. Wi-Fi Router warden
Wi-Fi router Warden is one of the new Wi-Fi analyzers And Wi-Fi protected which will protect your Wi-Fi from the persons who are always trying to guess passwords.
This app can help you to analyze and protect your Wi-Fi and you can even block strange devices to boost your Wi-Fi signal and even you can check which signal is better.
And this Wi-Fi analyzer app will also help you to block strange devices and even to find the default password of your router and all the basic details of your Wi-Fi or device details.
Overall it's a great classic Wi-Fi router analyzer.
---
5. Just "WiFi analyzer"
If you guys are looking at one of the most simple Wi-Fi analyzer apps for Android, you should give it a try.
This is the very basic and simple Wi-Fi analyzer app that tells the real-time signal strength of each access point and it can even help you to speed up your internet with a Wi-Fi analyzer.
It will analyze all the available Wi-Fi networks near you. This can help you to check ping to make online games smoothly.
Overall it's a very simple Wi-Fi analyzer app that you should try if you are looking for a lite Wi-Fi analyzer for your device because this app is just around 5MB and it has more than 5 million downloads.
So the next app on our list is an open-source Wi-Fi analyzer that you should try. It is a non-profitable app that means it won't show you any ads and no premiums.
---
6. WiFi Analyser open source
This is an open-source Wi-Fi analyzer that won't show you kinds of annoying ads and all. I had a similar app a few years back. I could find channels that were put on to my Wi-Fi router to achieve the fastest internet speed.
You can even use this app to increase your Wi-Fi internet speed and it will also tell you everything and every single detail about your Wi-Fi router or Wi-Fi device.
Genuinely speaking it is one of the great apps that I have seen before and it is free to use and came from an open-source organization.
Even this app has 5 million downloads even if it is a lite wifi analyzer app that won't cover that much storage on your Android device.
---
Conclusion
So that's it for today. I hope this will help you and you will find your Wi-Fi analyzer app that suits you best.
And today I have covered the 6 Best Wi-Fi analyzer apps for Android that you should give a try. And most of the apps that I showed you are almost free. That means you don't even need to pay money or even some apps that don't have ads.
Now the point; Where I am going to tell you which is the best Wi-Fi analyzer app in my opinion?
In my opinion, there are the two best Wi-Fi analyzer apps that I found on this list so the first one is netspot and the second one is Wi-Fi analyzer open source. Yes, these are the two great Wi-Fi analyzer apps that you should try on your device, and let me know what are your thoughts about this.
Yes, Most of the WiFi analyzers are safe and even you can try them. Wifi analyzer won't harm your device. It just gathers detailed information about all Wifi networks and displays them in an easy to understand format.
What is the best free wifi analyzer?
There is one Open source Wifi Analyzer available on Google Play Store which is Completely free to use. In the play store the "Wifi Analyzer (Open Source)" is a Free wifi analyzer without ads.
What does wifi analyzer do?
The Basic work for an WiFi Analyzer is to Gather detailed data of nearby WiFi networks and show them in an Understandable way. The Motive of these apps is to Help all the users to Fix all the Wifi related problems and Optimize wifi for better speed.