You don't have to waste your time to find how to save one page of a PDF.
You came here, that means your problem is gonna be solved and that's my guarantee.
Because today in this article I am gonna show you how you can save only one page of a PDF file on your computers even on your Android phones or you can say extract pages from pdf.
Extract Pages from PDF in Android
Pdf files are one of the most useful things, you can send your notes, recipes or any business documents digitally even you can attach links in it. That's pretty cool right? 
How to save only one page of a PDF
Once a year, we get some PDFs which are important for us. Like your PDF might be aime business documents, Notes, Recipe etc. But in that case you need only one page of that particular PDF so here is how you can save only one particular page of a PDF file.
So without wasting anymore second lets get straight into the post:
How to save only one page of a PDF file in computer
If you don't have a smartphone or your PDF file is stored in your PC/laptop then this way will be best for you.
Open the PDF file with chrome
Now press ctrl+p, in order to save one page
Now enter the page number in eg box
Then click on the save button name it and you have done
So this is how you can save only one page of any PDF file that you want. Also checkout some How to guides here.
In-depth tutorial to save one page of a pdf
First of all find your PDF file in right click on it then open it with Google Chrome
---
When the file will open in Google Chrome then you have to enter the page number you want to save in the eg box on the left hand side.
---
For example I am Typing 12 here because I want to save the 12th page.
Click on the save button and name it whatever you want.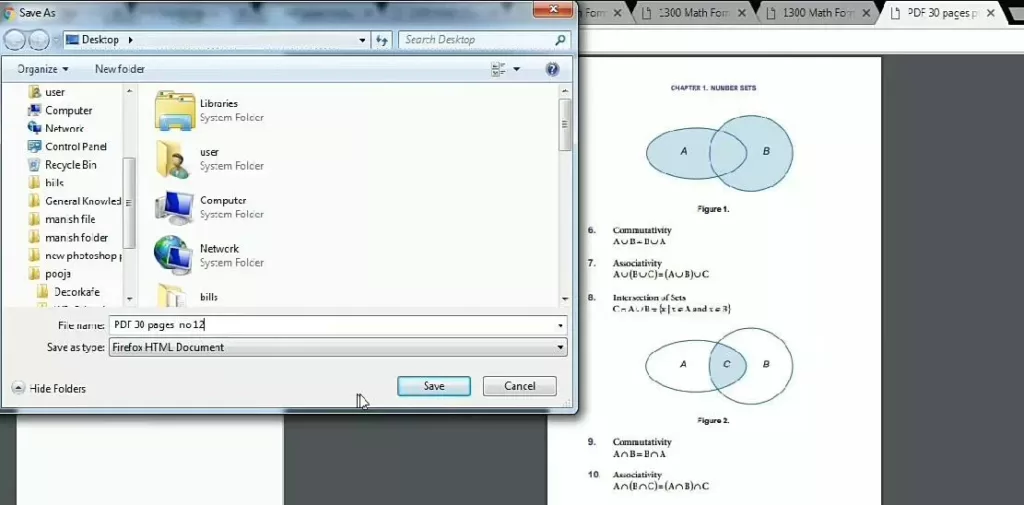 So that you can save any particular or only one page of a PDF file.
Here is how to save only one page of a PDF file using your smartphone
If you are a Smartphone user and want to save only one page of a used PDF file then try this method. This will be the best for you.
Open your PDF file
Click on three dots > Print
Press on the down arrow > tap on pages
Change all pages to range of (Your page count)
Write the page number in the below box
Click on save as pdf > Name your file.
---
So that's how you can save any one page from a PDF file which has tons of pages.
Also read: How to clear cookies on android
In-depth tutorial To Save only one page of PDF
If you still don't understand then here is an in-depth tutorial that will help you to save a particular page from the tons of pages.
First of all, open the PDF file whose page you want to save.
After opening that particular PDF file click on the three dots which are on the top right hand side and then tap on the print button.
Now you'll start seeing a new option, at a different menu on the pages section you have to select the range of 13 (the range of 13 actually means the number of pages you have in your PDF like for me there are 13 pages so its showing range of 13)
Here a new area will be unlocked where you have to add that particular page that you want to save for that group of pages like 4 or 6-7.
At last, press ok then click on the save PDF button and you have now renamed your file and saved it to your downloads on your Android smartphone.
I hope that this in-depth tutorial will help you to save any particular page of a PDF file. If it really works, let me know in the comments below.